Emerald Bay Wealth Management is led by its founders – Hannah Sullivan and Michael Battey – each of whom brings

decades of experience

to the firm.
Our long history, complementary backgrounds, and collaborative approach help us find the right solutions to the most complex challenges.
Michael S. Battey, Co-Founder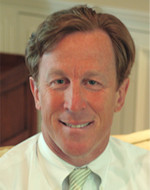 Michael S. Battey brings over 35 years of experience in the financial services industry to Emerald Bay Wealth Management. Before co-founding the firm, Michael served as the managing director in charge of Atlantic Trust Company's San Francisco office, where he was responsible for restructuring the office, leading the office's client management and business development efforts, and also sitting on the firm's asset allocation committee. At Atlantic Trust, he led a team that oversaw approximately $750 million in client assets. Prior to this role, Michael played leadership, investor relationship management, and business development roles in privately owned operating businesses, and in the venture capital and private equity businesses as an independent consultant to several private family offices, private equity and venture partnerships, as a managing director of Levensohn Venture Partners, as a general partner and co-founder of Pyramid Technology Secondary Fund, LP, as a managing director and office head at DLJ Asset Management Group, and as a senior vice president and senior resident officer in charge of Bessemer Trust Company's San Francisco and Los Angeles offices. Michael began his career as an analyst for the oil and gas, utility, and banking sectors at both Chemical Bank and Bankers Trust Company in New York City.
Michael holds a BA from Williams College, is a graduate of the ABA National Trust School at Northwestern University and of the oil and gas analysis program at the University of SW Louisiana in Lafayette (now University of Louisiana at Lafayette). In addition to his work at Emerald Bay, he is a youth lacrosse coach, a past member of the Town of Ross Financial and Investment Advisory Committee, and a past member of the board of directors of the Alpine Springs County Water District. Michael is a past member of the board of directors of First California Mortgage Corp and was chairman of the investment committee and a member of the board executive committee at the Saint Francis Foundation in San Francisco for 17 years. He has also served on boards and committees for the Ross School Financial Advisory Committee, the Ross Valley Lacrosse Club, St. John's Church, the San Francisco Symphony, the St. Anthony Educational Foundation, the Deerfield Academy Alumni Association executive committee, and Fountain House, Inc. in New York City. Michael holds the Series 65 FINRA license.
M. Hannah Sullivan, CFA, CFP, Co-Founder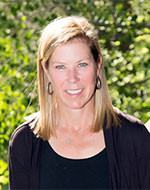 M. Hannah Sullivan was born and raised in Cleveland, Ohio. Ms. Sullivan received a BA in Spanish Literature from Cornell University in 1986 and an MBA from the Haas School of Business at the University of California at Berkeley in 1992.  Hannah holds the Chartered Financial Analyst® (CFA®) designation and is also a CERTIFIED FINANCIAL PLANNERTM (CFP®) professional.
Hannah brings a deep experience in financial analysis, portfolio management, private equity, venture capital, and entrepreneurship to Emerald Bay Wealth Management (EBWM). Before co-founding EBWM she spent eight years as an entrepreneur and CEO, having purchased, substantially grown, and successfully sold Tahoe Trips & Trails (TTT), an adventure-travel company specializing in high-end adventure travel.
Prior to buying TTT, Hannah was a general partner at Fremont Ventures, a venture capital firm owned by the Fremont Group, which invested in early-stage operating and technology companies. Hannah also served as a principal at Fox Paine and Company, a private equity firm focused on leveraged buyout opportunities. Before joining Fox Paine, Hannah held several positions at Robertson Stephens Investment Management, including responsibilities as a buy-side stock analyst for The Orphan Fund, a hedge fund, and for several RSIM mutual funds, culminating in being named the portfolio manager in charge of one of RSIM's global mutual funds. Hannah began her career as an analyst for global credit and investment banking at Chase Manhattan Bank in New York City.
For nine years after receiving her MBA, she co-taught the Investment Styles & Strategies course in the MBA program at the Haas School of Business.  Hannah currently serves as a board member of the Tahoe Truckee Community Foundation and chairs its Investment Committee. She also currently serves on the boards of the Humane Society of Truckee-Tahoe and Achieve Tahoe. Hannah has served on the boards of Hathaway Brown School, the Saint Francis Foundation, Cornell Outdoor Education, and the Development Council of the UC Berkeley Haas School of Business. Hannah holds the Series 65 FINRA license.